Care Wyvern offers a full and comprehensive range of home care services including all aspects of Personal Care, Night Care, Cooking and Meal Preparation, Shopping and Domestic Assistance as well as Sitting & Companionship services. Staff can also provide the required levels of support outside the home accompanying Clients on trips, outings and even on holidays.
Whilst much of Care Wyvern's work is with the elderly, the company works with all sectors of the local population and offers expertise in many conditions including dementia, MS, Parkinson's & Motor Neurone Disease. Our social care team offers significant experience in palliative care, dealing with this in a supportive and sensitive manner.
Why Choose Care Wyvern?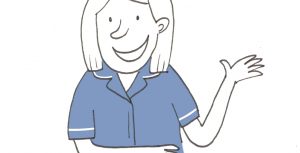 Huntington's Disease Training
Have you ever heard of Huntington's disease? Huntington's disease is a neurological disease, a disease of the brain. We were very lucky to have been able to welcome Shirley Bignell from the Huntington's Disease Association (HDA) to our office to...