Life expectancy is increasing across the board. For people to enjoy this increased longevity to the full it is important that services are designed to support the wellbeing of older people.
'Our Health, Our Care, Our Say' (Department of Health, 2006) confirmed that people want support when they need it, and they expect it quickly, easily and in a way that fits into their lives.
Care Wyvern has primarily built its name and reputation on assisting older people. We have considerable expertise in dealing with this service user group and offer many staff who have acquired great skill in dealing with people who suffer from dementia.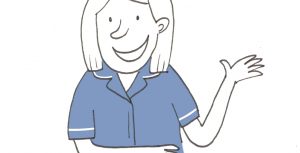 Huntington's Disease Training
Have you ever heard of Huntington's disease? Huntington's disease is a neurological disease, a disease of the brain. We were very lucky to have been able to welcome Shirley Bignell from the Huntington's Disease Association (HDA) to our office to...