Care Wyvern understands that for families to have a window on their loved one's care service and delivery would give them great peace of mind. With this in mind as part of the care service and the organisations care planning software PASSsystem. Care Wyvern is pleased to be able to offer a solution.

OpenPass is a unique mobile and web app that allows you to see the schedule of your loved one's care visits, read their care notes and communicate with their care provider. At Care Wyvern, we are pleased to be able to offer this service to our Private clients free of charge: Clients referred to us via the local authority can also access this service for a small fee of £5 per month. Just one of the many ways we help our clients and their families stay involved with their care.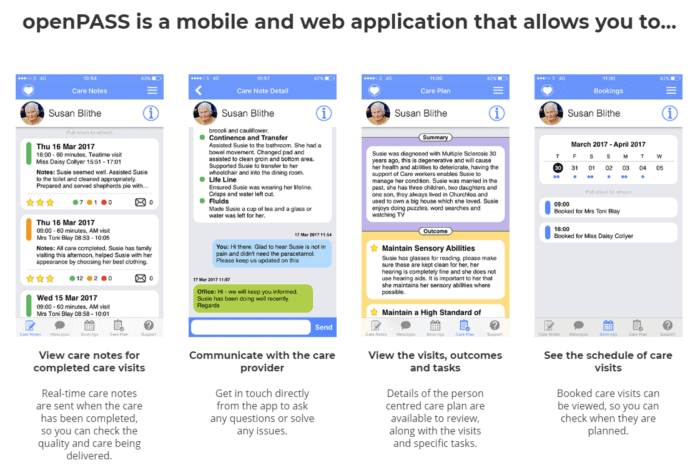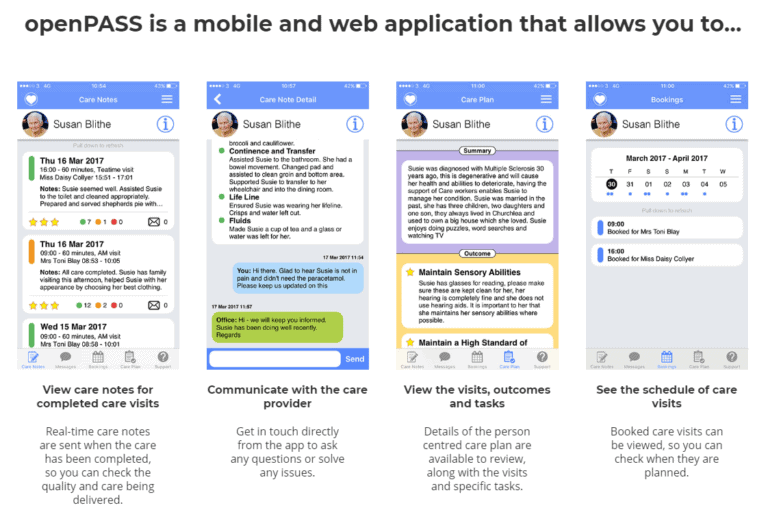 The app provides real-time information about the well-being of elderly relatives, allowing you to be fully involved in the care of your relative without compromising other important things in your life. OpenPASS also provides visibility of our client's care plans, notes, and records to people authorised by them. This is likely to be of special interest to family members, especially those who may not live locally; who want to be kept informed of how their loved ones care is being delivered.
One openPASS user said: "With openPASS we receive regular updates from mum's carer, on our phone and we can see what she has been doing, how mum is feeling and what tasks have been completed. After every visit we can see exactly what has gone on and that really gives us peace of mind."
OpenPASS allows us to offer the very best service to our clients and their families. It offers peace of mind and promotes communication between all parties, ensuring everyone is fully aware of the care plan being provided.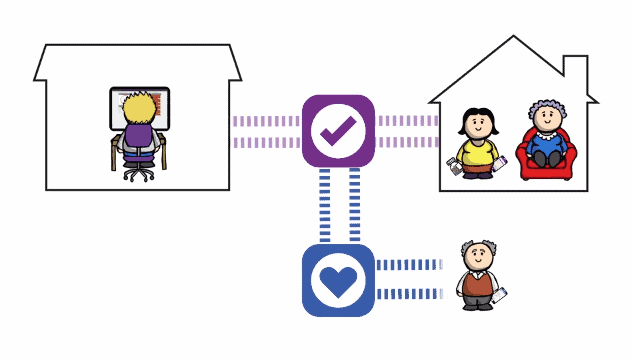 What is openPASS and Who can use it?
The PASSsystem is the digital care management and monitoring system used in the Care Wyvern office, and by our staff on their smart phones when in client homes, to support and record the care that we deliver.
openPASS is a unique application that provides inclusive access to all real-time care plans and records. The application opens up useful communication channels between family members and Care Wyvern who can work alongside each other to gain access to relevant information and transform client's care delivery.
Where can openPASS be used?
openPASS can be used anywhere with internet or data coverage, via web, mobile or tablet devices for a monthly fee of £5.00 – Free of charge for our private clients.
How safe is my personal information and care notes?
Care Wyvern takes client confidentiality and data protection obligations seriously. The access and security measures in place with the openPASS app will keep care notes secure and viewable only by the designated persons our clients have allowed to gain access.
What platforms is openPASS available on?
Android and iOS phones (24/7 and 30 minute access)
Android and iOS Tablets (24/7 and 30 minute access)
Desktop Portal (24/7 access only) – This has an added feature that allows users to see 'Review Notes' that the office have written on care notes.
How do I sign up for openPASS?
Setting up a remote account is very straight forward.
If you are set up for 24/7 access to OpenPASS for a client in homecare, you can also view this through the iOS or Android apps. To see it in the Apple App Store, you need to ensure you are viewing 'apps for iPad' rather than 'apps for iPhone', then search for OpenPASS.
When Care Wyvern receives a request for 24/7 access, they will check with the client that they know who you are. They will then set up a secret question and answer, which you will need to know the answer to when completing access.
Where a Health and Welfare Power of Attorney is in place, those with the relevant authority may give consent to OpenPASS users to view the client's care notes. You should ensure that the relevant legal documents are in place.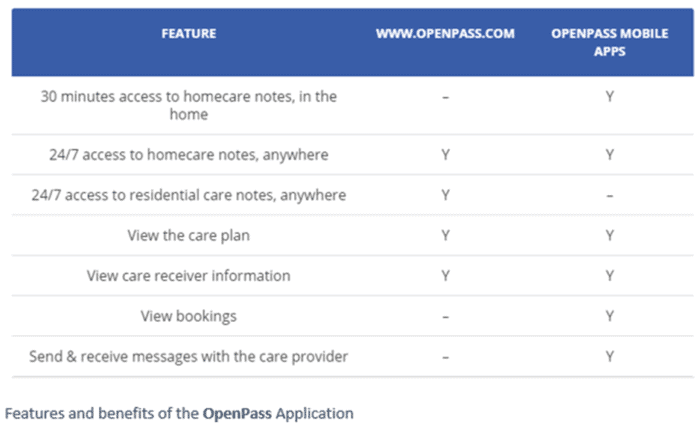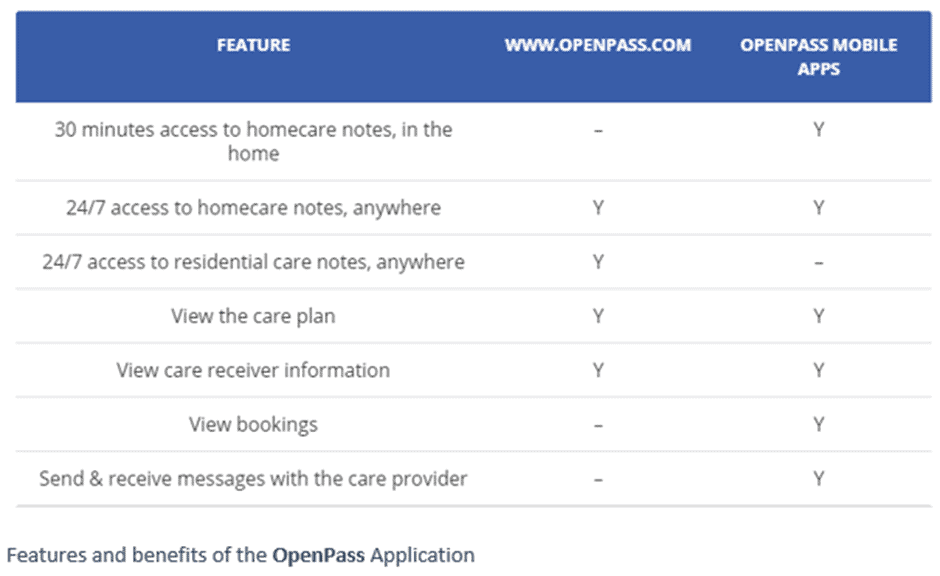 When you have access to open pass you can view the booked care visits and check when they are planned. Details of the person-centred care plan are available to review, along with the visits and specific tasks. You can get in touch with Care Wyvern's office directly from the app to ask any questions or solve any issues. Real-time care notes are sent when the care has been completed, so you can check the quality and care being delivered.
Full information about the openPASS app can be found on their website https://www.openpass.com/
Other useful links:
https://help.passgenius.com/en/articles/985771-openpass-24-7-access