Our Services
Care Wyvern, previously trading as Carewatch Wyvern until 1st April 2015. Assisting people with home care services in Somerset, Taunton & Mid Devon for the last fifteen years. Offering access to a full range of Domiciliary Care Services. These include Live in Care, all aspects of Personal Care, Night Care, Cooking and Meal Preparation, Shopping and Domestic Assistance as well as Sitting & Companionship/Chaperone services. Priding ourselves on providing the very best quality home care services in Somerset and Taunton. We always seek to accommodate your needs.
We try and keep your very own personalised team of care workers as small as possible. Number of carers would dependent upon the required amount of care needed. However, would need to be big enough to cover sickness, holidays and emergencies. Our staff work alternate weekend, enabling them to build a professional relationship with their client and to maintain consistency for the client. We work towards providing consistent high quality services, as we aim to build a strong relationship with our clients over the long term.
Care Wyvern is registered with The Care Quality Commission (CQC) and is accredited with both Somerset and Devon County Councils. In our recent CQC Inspection, we received a service rating of good. Our Inspection report is available on line from the CQC website.
Why Choose Care Wyvern?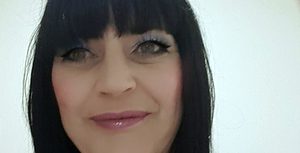 Farewell to Jemma
Tomorrow marks an end of an era! Jemma , Co Care manager has decided to leave us and move into a managerial position within the residential sector. We will be very sorry to see Jemma go but know that we...