The Elderly | Live-in Care in Taunton and Somerset
Life expectancy is increasing across the board. To enjoy this increased life longevity to the fullest, it's important that services are designed accordingly. They must support the well being of older people. One of which service, is live-in care. We at Care Wyvern provide high quality live-in care in Taunton and Somerset. This allows the elderly to live the rest of their years in the comfort of there own homes. In addition, with the benefit of tailor made care, provided specifically for them. Through live-in care, we can provide a truly beneficial level of care to our clients. Oppose to the environment changing alternative, a residential care home.
'Our Health, Our Care, Our Say' (Department of Health, 2006) confirmed that people want support when they need it, and they expect it quickly, easily and in a way, that fits into their lives. Therefore, through our services, we aim to ensure you with the peace of mind, knowing your loved ones are well cared for. Additionally, you can access us 24 hours a day. You can call during our normal office hours, or our out-of-hours emergency service.
By providing live-in care in Taunton and Somerset, our service aims to truly help the elderly acquire the care they need, despite the conditions they may have. Care Wyvern has primarily built its name and reputation on assisting older people. We have considerable expertise in dealing with this service user group and offer many staff who have acquired great skill in dealing with people who suffer from dementia.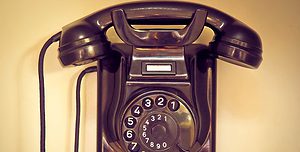 Using Technology to Communicate at Christmas
So we are all back to work this week, making our way through the emails and voice messages that have come in over the Christmas period. There have been several communications for the coordinators to deal with from On Call...