Useful Information
Please click on the logos for a direct link.

The Care Quality Commission (CQC) is the independent regulator for health and social care in England.
It makes sure services such as hospitals, care homes, dentists and GP surgeries provide people with safe, effective, compassionate and high-quality care, and encourages these services to improve.
The CQC monitors and inspects these services, and then publishes its findings and ratings to help people make choices about their care.


NHS  (www.nhs.uk) was launched in 2007 and is the official website of the National Health Service in England. With over 48 million visits per month, they have become the UK's biggest health website accounting for a quarter of all health-related web traffic. They strive to be a world-leading, multi-channel service for everyone engaging with the NHS and social care.


Alzheimer's Society's Dementia Friends programme is the biggest ever initiative to change people's perceptions of dementia. It aims to transform the way the nation thinks, acts and talks about the condition.
Whether you attend a face-to-face Information Session or watch the online video, Dementia Friends is about learning more about dementia and the small ways you can help. From telling friends about the Dementia Friends programme to visiting someone you know living with dementia, every action counts. We run several Dementia friends sessions throughout the year. Please email info@carewyvern.co.uk to enquire about attending or hosting a session.


St. Margaret's Hospice has been at the heart of Somerset's community for over 35 years, delivering high quality, responsive and compassionate care to patients and their families facing a life-limiting illness.

Come join us!
We have lots of incentives to entice you to come and join us: from discounts at Gyms, (for your health & wellbeing) gardening/shopping & even bingo vouchers ( Terms & conditions apply ) We offer full & part-time positions, be...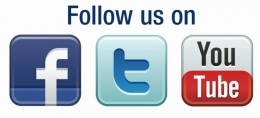 Social Media