Care Wyvern Host a Dementia Friends Information session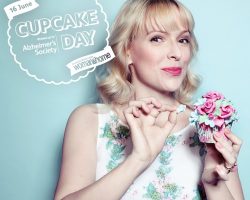 We are hosting a  Dementia Friends  Information session for our Carers, clients and Local Businesses on Friday 17th June 2016 in relation to the Alzheimer's Society Cupcake day.
Cupcake day was whisked up by The Alzheimer's Society to help raise funds for people affected by Dementia.  We feel this is a fun and important way to raise funds so we have Kerry, our in house trainer and Dementia Friend Champion, to carry out a relaxed Dementia friends session between 12.30 -13.30 in our Taunton office.
Our Field Care Supervisors and the Office girls are baking Cupcakes to raise funds, and others are popping out to visit clients to offer them a cupcake or two.
10.10.2016