National Lockdown Part 2
As of today, England enters it's second national lockdown until at least 2nd December 2020 when it will be reviewed. The restrictions are not the same as last time however, so there has been some confusion.
To help combat this, the government has prepared a simple guide to Lockdown in England, explaining what you can and cannot do.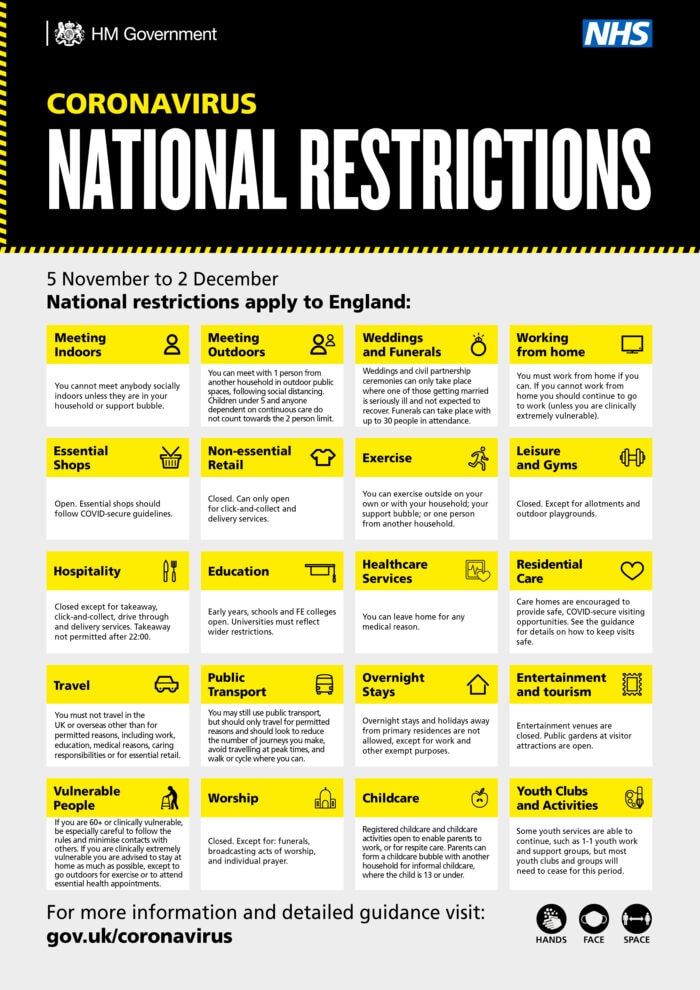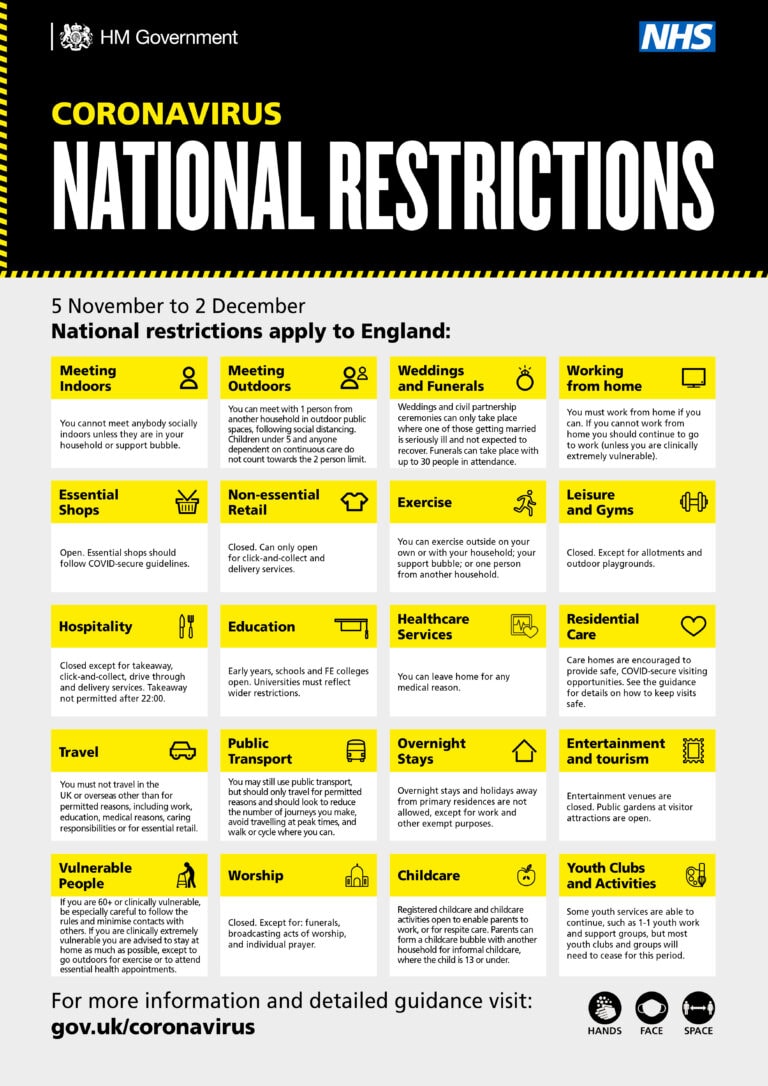 We are continuing to support our clients and colleagues throughout this time, adapting as and when the guidelines change to ensure everyone stays as safe as possible.
05.11.2020