Christmas Jumper Day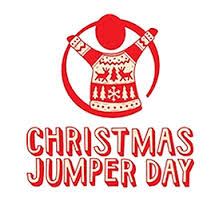 It's that time of year again, Halloween has come and gone so now it's time to plan for Christmas.
Christmas is such a wonderful time of year, it's time for families, children and loved ones. A time to think about those less fortunate than your selves and give a little back.
 A few years ago the girls in the office took part in Save the Children's Christmas Jumper day, and there after it has been an office tradition as well as an opportunity to raise money for needy children. For only £2.00 we make a small difference in a child's life and you can join in too
This year we are challenging our staff to make the best Christmas jumper and wear it on Friday 16th December and would love to see your festive wear too. Send us a photo to emmac@carewyvern.co.uk and don't forget to donate your £2.00 to Christmas Jumper day
01.11.2016