Covid 19 – Update 25th March 2020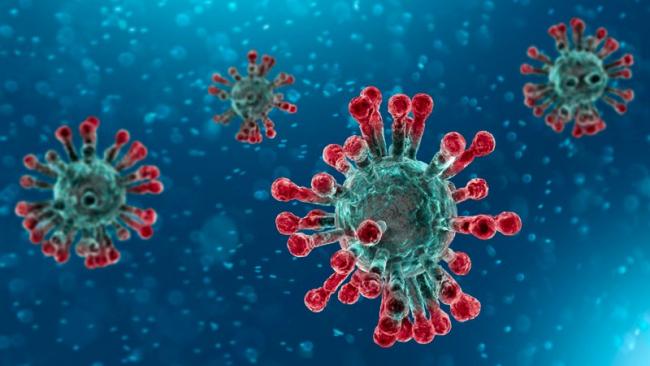 Coronavirus in care settings
What is coronavirus and what can care providers do to keep their service users and staff safe?

What is coronavirus?

The World Health Organisation defines coronaviruses as a family of viruses that cause infectious illness ranging from very mild to very severe diseases such as Middle East Respiratory Syndrome (MERS-CoV) and Severe Acute Respiratory Syndrome (SARS-CoV). COVID-19 is a new strain which originated in China at the end of 2019. It has since spread to other countries, initiating a global public health emergency.
The WHO is working hard with countries worldwide to control the outbreak and has labelled it a pandemic. This means that the disease has become established in a number of countries, including the UK, and is spreading from person-to-person.

How does coronavirus spread?

People can catch COVID-19 from others who are infected.
It is understood that the virus moves from person-to-person in droplets from the nose or mouth which are spread when a person with COVID-19 coughs or exhales. In addition, the virus can survive for up to 72 hours out of the body on surfaces. People can become infected if they breathe in the droplets or touch infected surfaces and then touch their eyes, nose or mouth.
The incubation period of COVID-19 is between 2 and 14 days. This means that if a person remains well 14 days after contact with someone with confirmed coronavirus, they have not been infected.
There is currently no evidence that people who are without symptoms are infectious to others.

What are the symptoms?

The most common symptoms are fever, tiredness and dry cough. Some people may have aches and pains, nasal congestion, runny nose, sore throat or diarrhoea. Symptoms begin gradually and are usually mild.
Most people (about 80%) recover from the disease without needing special treatment. A small percentage can become seriously ill and develop difficulty breathing. This is particularly dangerous for people with weakened immune systems, for older people and for those with long-term conditions, such as diabetes, cancer and chronic lung disease.

How can people protect themselves?

Public Health England (PHE) recommends that the following general "handwashing and respiratory hygiene" precautions are taken to help prevent spreading coronavirus.
• Cover the mouth and nose with a tissue or sleeve (not hands) when coughing or sneezing (Catch it. Bin it. Kill it).
• Put used tissues in the bin straight away.
• Wash hands regularly with soap and water for at least 20 seconds — use hand sanitiser gel if soap and water are not available.
• Try to avoid close contact with people who are unwell.
• Clean and disinfect frequently touched objects and surfaces.
• Do not touch eyes, nose or mouth if hands are not clean.

In addition, the Government is asking people to "self-isolate" if they have symptoms of COVID-19, to stay at home whenever possible and to "socially distance" themselves.

What is self-isolation?

From Tuesday 17 March, the following advice is being circulated.
• People who have symptoms of infection (new continuous cough and/or high temperature — however mild) and live alone should self-isolate by staying at home and not leaving their house for 7 days from when the symptoms started.
• Those who live with others and one person has symptoms should self-isolate as a household for 14 days from the day when the first person in the house became ill.
• People should use the internet for information wherever possible — they do not need to call NHS 111 to go into self-isolation.
• If symptoms worsen during home isolation or are no better after 7 days, people should contact NHS 111 online — if without internet access they should call NHS 111.
• For a medical emergency, dial 999.
People who are worried about symptoms are being asked to avoid going directly to their GP, to a pharmacy or to a hospital. Wherever possible, they should use the NHS 111 online service at https://111.nhs.uk/service/COVID-19/
Testing for coronavirus is not needed for people self-isolating and staying at home.
People are advised to:
• stay at least two metres (about three steps) away from other people in the home whenever possible
• sleep alone, if possible
• wash hands regularly for 20 seconds, each time using soap and water
• stay away from vulnerable individuals, such as the elderly and those with underlying health conditions as much as possible
• keep hydrated and use over the counter medications, such as paracetamol, to help with the symptoms.

People should plan ahead and ask others for help to ensure that they can successfully stay at home. Where necessary, they should ask employers, friends and family to help them get the things they need.
Self-isolating is designed to slow down the spread of the virus and protect others in the community whilst someone is infectious. It is understood that most people will no longer be likely to transmit the virus 7 days after the onset of symptoms. In a household situation, it is likely that people will infect each other. This is the reason for the 14-day self-isolation.

Staying at home and social distancing

On 16 March, the Government asked people to stay at home where possible and to avoid unnecessary social contact. On the 23 March the government went further and announced that people were required to stay home. In these so-called "lockdown" arrangements people should only go outside for the following reasons.
• • If they are shopping for necessities, such as food and medicine.
• • To carry out one form of exercise a day, alone or with household members.
• • For medical or care needs, for example to help a vulnerable person.
• • When travelling to and from work, but only where work cannot be done from home.
Key workers are still free to travel to and from work. This includes healthcare and social care workers, ambulance and fire personnel, the police and those involved in food production and distribution.
People staying home should not have visitors, not even from friends or family. If they do have to go out people are asked to do so for only short periods. They should go straight home afterwards. While out they must observe "social distancing" rules. This involves keeping a safe distance of at least two metres (about three steps) from others.
The 'lockdown' arrangements specifically ban gathering in groups of more than two people. Sporting and leisure events have been cancelled and all places where people gather socially have been closed. This includes shops, pubs, clubs, theatre, cinema, restaurants, cafes, hotels, B&B, leisure centres, hairdressers, libraries and places of worship. It also includes outside places such as playgrounds, campsites, outside gyms and some parks. Shops that sell essential goods remain open, including food shops and pharmacies.
Schools and nurseries across the UK have also been closed with some remaining open to look after vulnerable children and children of "key workers" such as doctors, nurses, paramedics and the police.
The 'lockdown' restrictions are enforceable by the police.
Vulnerable people, including those aged 70 and over, are being advised to be particularly stringent in following social distancing measures. They are far more vulnerable than younger people if they contract the virus. Their best defence is to keep away from others and stay at home. This includes visits from friends and family.
"High-risk" individuals

Guidance on shielding and protecting people defined on medical grounds as extremely vulnerable from COVID-19 , published by PHE on the 21 March, sets out the details of a scheme to ensure that the most vulnerable "high-risk" individuals are protected during the crisis.
"High-risk" individuals are considered very vulnerable to severe illness as a result of COVID19 infection. They are defined as those who:
• have had an organ transplant
• are having certain types of cancer treatment
• have blood or bone marrow cancer, such as leukaemia
• have a severe lung condition, such as cystic fibrosis or severe asthma
• have a condition that makes them much more likely to get infections
• are taking medicine that weakens their immune system
• are pregnant and have a serious heart condition.
High-risk people are advised not to leave their home for a period of at least 12 weeks and to avoid close contact with other people in their homes as much as possible. They should not go out for shopping, visit friends or family or attend any gatherings. People living with them do not need to adopt these protective "shielding measures" themselves. However, they should especially careful in following social distancing guidance in order to avoid passing on the infection.
Essential support such as healthcare, personal support or social care can continue to visits. However, carers and care workers must stay away if they have any symptoms of COVID-19.
There are 1.5 million high-risk individuals who have been identified, mostly from GP data. They are being contacted by the NHS in order to arrange for any additional support needed, such as supplying essential medicines, food or supplies. Some may already have their needs met by carers, family or by agencies such as domiciliary care. They are asked not to contact their GP or healthcare teams but to wait to be contacted.
Guidance on shielding and protecting people defined on medical grounds as extremely vulnerable from COVID-19 , has been published by the Government.

Specific care sector guidance

Specific government guidance for residential care providers can be found at www.gov.uk/government/publications/covid-19-residential-care-supported-living-andhome-care-guidance/covid-19-guidance-on-residential-care-provision.
The guidance includes:
• steps care home providers can take to maintain services
• what to do if a member of staff is concerned they have COVID-19
• what to do if a resident has symptoms of COVID-19
• minimising the risks of transmission
• wearing personal protective equipment
• support provisions.

To minimise the risk of transmission, care home providers have been advised to:
• review their visiting policies
• ask people not to visit if they suspect they have COVID-19 or if they feel generally unwell
• emphasise good hand hygiene for visitors.

Most residential care providers will have already taken steps to temporarily shut down visiting. With the "lockdown" and "socially distancing" announcements people should not be visiting high-risk individuals in social care anyway and residential care providers will want to take all practical measures to isolate their establishments and protect their residents.

Guidance on domiciliary home care provision can be found at https://www.gov.uk/government/publications/covid-19-residential-care-supported-livingand-home-care-guidance/covid-19-guidance-on-home-care-provision.

Home care providers are advised to:
• review their list of clients and support needs
• work with local authorities to establish plans for mutual aid.
In addition to the above, regular guidance is also being published by regulatory bodies, such as the Care Quality Commission (CQC) in England.
On 16 March, the CQC announced a stop to all inspections. They asked care providers to notify them within 24 hours of any suspected or known case or outbreak of coronavirus. The CQC state that this means one or more cases involving staff, people who use services, volunteers, visiting professionals, visitors or visiting contractors/suppliers that people within a service have had contact with.

An Ethical framework for adult social care has been published by the Department of Health and Social Care in order to support policy makers at local, regional and national level to plan social care services in response to the crisis.

Should people wear facemasks?

Public health authorities are not recommending the use of facemasks to prevent the spread of infection. There is little evidence of benefit from their use outside of clinical settings, such as hospitals.
Travel advice

COVID-19 originated in China and initially spread through infected people travelling to other countries.
Travelling is now much reduced due to countries around the world closing their borders.
For people returning from certain "specified countries" where outbreaks have been reported, or for people who have been in contact with someone confirmed as having coronavirus, 14 days' self-isolation covers the potential incubation period. Those who do not show symptoms after 14 days do not have the virus.
On the 23 March the Government advised all British citizens to return home to the UK.

Government strategy

The overall strategy is set out in the Government's Coronavirus action plan: a guide to what you can expect across the UK , published on 3 March. This sets out a plan for trying to contain the virus and slow person-to-person spread while research continues into a vaccine.

Where can the latest information be found?

Care providers and managers should keep as up-to-date as possible and ensure that staff, service users and their relatives are kept informed.
The following official sources can be used.
• NHS coronavirus advice.
• Daily data on the outbreak from the Department of Health and Social Care
• Travel advice.
• Public health "stay-at-home" guidance.
• Guidance on social distancing and protecting older people and vulnerable adults.
• Guidance on "shielding and protecting" extremely vulnerable people.
Things may change rapidly as the outbreak escalates and people should always refer to the latest information.

The National Institute for Health and Care Excellence (NICE) have published the first of a series of "rapid" coronavirus guidelines. Further guidelines are in development and will be published on the COVID-19 section of the NICE website.
Source URL: https://spec.croneri.co.uk/feature-articles/coronavirus-care-settings
25.03.2020