Weekly Covid 19 Testing for Home Care Workers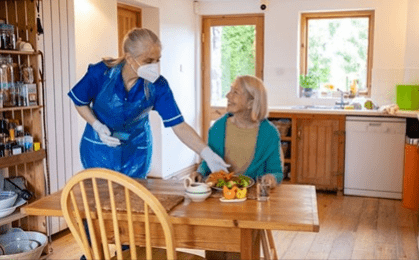 On Friday, the government announced weekly testing for Covid 19, for Home Care Workers. We are please to announce that our tests will be with us shortly, with our staff being tested weekly going forward.
Full details are being distributed to all staff members on how to administer and return the tests. The government believe weekly testing will ensure more asymptomatic cases will be identified, therefor reducing the risk of spreading the virus.
More information about the weekly testing scheme can be found on the gov.uk website: https://www.gov.uk/…/homecare-workers-to-be-tested…
24.11.2020