Kerry Newman
It is with great sadness that we have to announce the death of Kerry after a long illness.
Kerry and Ru took over Care Wyvern, then known as Carewatch Wyvern in 2003. Working along side Ru as a Director and trainer Kerry touched many peoples lives over the years, both those of clients and employees. Kerry was a very hands on person and would not ask anybody to do something she would not do herself. She would roll her sleeves up and get stuck in, whether it was covering calls in the field or undertaking co-ordination or management tasks in the office. Her bright personality, friendliness and knowledge of the care sector fostered both Ru and Kerry's vision of a well-run and inclusive family business that was formed for the benefit of the clients and the staff.
Never one to sit still Kerry was a very keen sports woman and enjoyed playing volleyball and coaching young players at Taunton Volleyball Club. If that was not enough Kerry enjoyed swimming, Pilates and taking the family dog on long walks. She was also an excellent cook and no birthday would be complete without one of Kerry's famous, and very tasty, cakes.
Since the start of the Covid measures Kerry had been self-isolating at home with her family, nevertheless she kept in touch with staff and would always leave the office staff laughing with some quick-witted remark or observation. It goes without saying Kerry will be very sorely missed by all those that knew and loved her.
In loving memory of a wonderful, amazing lady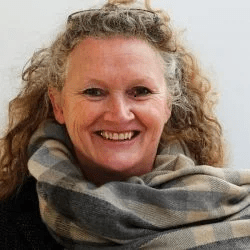 Kerry Newman
3rd August 1965 – 19th May 2020
If anyone wishes to make a donation in Kerry's memory then there are two pages set up for the charities she supported:
https://www.justgiving.com/fundraising/kerryenewman1 for The Alzheimer's Society
https://www.justgiving.com/fundraising/kerryenewman for St Margaret's Hospice
02.06.2020