Its the little gestures that make a difference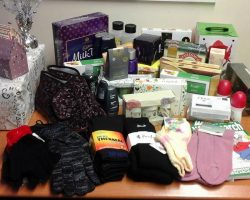 We would like to sends a massive thank you to everyone who donated gifts to our Salvation Army Christmas Present Appeal.
Emma dropped off all the gifts on Monday 12th December ready to be gift wrapped and delivered to the needy, lonely and elderly in Taunton.
No doubt we helped put a smile on the face of someone who may not have had something to smile for, these small but immense gestures really do make a difference in another person's life.We are very proud to have been involved and to have such empathetic carers  and clients.
Well done everyone
14.12.2016