Providing efficient and comprehensive care in the Digital age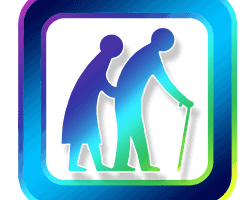 The expansion of digital technology brings with it a wealth of practical benefits for care providers; it helps us to deliver a better service to customers and to mitigate risks.
A modern approach to digital technology brings us benefits such as:
·        Improvements in planning and coordinating care
·         Simplifying daily processes
·         Tracking and recording service delivery
·         Monitoring medication
·         Reduction in paper work and hand written notes
We meet all these areas by the introduction of a PASSsystem which provides our carer's with an instant, secure view to each client. They can access the clients care plan, their tasks and outcomes from the company smart phones. This allows the carer to spend more time with their client and provide a better level of support. Sounds simple doesn't it?
With this modern technology, we are able to input all the important and useful information for each client, recording their tasks, their daily routines, medication and nutritional needs, specific care and domestic tasks and communicate with the carers. Planning care becomes more efficient as the carer can log in with a secure pin number and read up about their client before going in; this allows them better knowledge of the call and lets them spend more time with the client. They can greet her client and just "get on "with the call by scanning the Tag and registering their arrival.
Upon completion of the call, they can then "tick" the completed task on the smart phone or tablet and that information shows in real time back in the office. We then know that the client's outcomes have been met and allow us to monitor more efficiently, for example if a client refuses their medication. In these instances, we are able to monitor the client and prompt where necessary. All medication and any changes of medication are added to the system instantly, and arrive to the carer's smart phones in real time. They have the information they need when they need it!
There is no extra paper work; everything needed is on the smart phone or tablet. We have a "care plan" in each clients home with contains visit sheets and they are used primarily to communicate with the clients family, friends and other care professionals. By cutting down on printed material we are helping to support our environment and cutting down on "wasted" administration time.
This digital system reduces the time and cost of setting up care plans, allow our Fields Care supervisors to update and set up care plans with clients with an instant upload. Gone are the days of writing up a 10-page care plan, bringing it back to the office, passing it to admin to update on the PC, and then returning it back to the client's home ready for the start of the package. We can now set up a care plan in real time whilst sat with the client and their advocate.
Care Wyvern offers efficient, personalised care and this is greatly helped with the introduction of modern digital technology…that said its worth mentioning our fabulous carers and their passion for what they do.
A positive mixture of technology and a caring human touch!
11.10.2016