Sharing in the Festive Season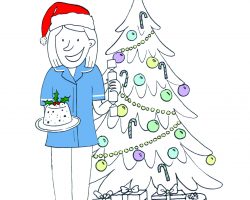 Recently Emma popped out to visit with Theresa, the minister at Taunton's Salvation Army to chat about the Christmas present appeal they are doing again this year. We are happy to share that not only have the staff got involved and donated socks, books, gloves, smellies and chocolates but some of our clients have too. It is such a warm feeling to know that each donation will put a smile on an elderly person face this year.
Emma will be delivering the boxes to The Salvation army on South Street, Taunton on Monday so if you would like to donate anything, do pop into our offices on Yarde Place (Just off Wood Street), and make someone who may be alone at Christmas smile.
09.12.2016