Spreading Christmas Joy in Taunton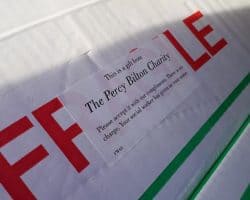 Emma, our Business Development officer and Mira, our Field Care supervisor were out visiting some of our clients spreading Christmas greetings in association with The Salvation Army but giving out Food parcels that were kindly donated by The Percy Bilton charity.
This is the second year that Care Wyvern and their Somerset carers have got involved in The Salvations Army Christmas Present Appeal, helping to make Christmas special for children, families, elderly people and others who have very little or nothing under the tree on Christmas morning.
Emma spoke to Theresa, the lieutenant and the church who told her that he food is all raised and donated by the community and that there is a fund set aside by the Percy Bilton Charity that they are able to access and allocate to those in need. The Percy Bilton Charity was founded on 9th July 1962 by the late Percy Bilton for exclusively charitable purposes. Percy Bilton was an entrepreneur in the 1920s.
We visited with each client we thought may benefit with these acts of kindness from the charities and asked if they would like one, explaining what they where and who they were from. It was really nice to see that the small act of delivering a box of food and seasonal goodies made each client smile. We had the chance to chat with each client and wish him or her merry Christmas as well as check if there was anything they needed whilst we were there or anything that may come up over the Christmas period.
Care Wyvern has offered to be a drop off point for The Salvation Army's Christmas present appeal next year, we truly believe that homecare in Taunton should be as positive and as comfortable as possible and by offering our services to the local community helps with that so we strive to give more back each and every year
If you would like to be involved with The Salvation Army's Christmas appeal please contact Theresa Torr at The Salvation Army hall on South Street in Taunton. I am positive she would appreciate the support.
Merry Christmas from everyone at Care Wyvern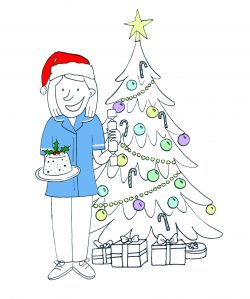 20.12.2017