Using Technology to Communicate at Christmas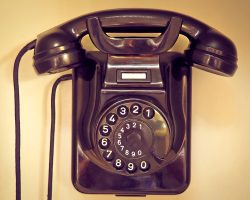 So we are all back to work this week, making our way through the emails and voice messages that have come in over the Christmas period. There have been several communications for the coordinators to deal with from On Call over the Christmas period and as I sit here thinking about how our clients felt over Christmas, how they dealt with the hectic times, the family moments and the time when they were alone. Then I thought about my own Christmas and how I connected with my own family who live away.
I have several Amazon Alexa Dots in my home. It is a hands free, voice controlled device that uses Alexa (the voice) to play music, audio books, tell jokes, check weather, listen to news, check your diary , set alarms, timers and routines and call and leave messages to other dots as well as so much more.
My parents have the Alexa products in their home too so we regularly send messages and "Drop in "for chats. This got me thinking! How fabulous would it be to have a Dot in our client's home? How beneficial would they be for dementia suffers in general? Could it be a way of reaching out for those whose families live away?
Of course, there are already tools in place to help support people in their homes with security, such as piper line. Piper line is run by Sedgemoor District Council and is a lifeline alarm that keeps people safe in their homes by connecting them to a dedicated team of staff, who are there in the case of an emergency. It is an invaluable service but it is not a personal service and does not replace the voice of a family member or friend.
At first glance the Echo, or Dot (smaller version) may seem like a techy, scary toy but if you look a little harder I'm sure you will see that it's a tool that would help improve the life of older adults with Dementia, Alzheimer's, health issues and depression.
With its voice activated features it:
Instantly answers questions like, what day is it, what time is it? And as it is a machine it never gets annoyed or tires of repeating its self
Plays music and audio books simply by being asked
Tells jokes and riddles
Reports weather and traffic
Tells the time in other countries
Once it's been added to the diary it will remind you to take your medication
There are so many more wonderful features that these little gadgets can offer older people or disabled people. Imagine you have mobility issues; well you can simply ask Alexa to turn on your lights and heating from wherever you are. You can even do it when you are away from your home. There are costs involved in some of these elements, and WIFI is essential, there may be some time involved in setting up each skill but they are relatively simple and quick and not at all scary. They can all be controlled by app on your phones or tablets so distance does not become a problem especially if you do not live with or near the elderly person.
You could use the Dot to Drop in every morning or evening and check up on your Mom and Dad. You can even set routines to remind them to take medication or even to remind them when their favourite TV program is on.
If you had smart plugs or light bulb, you could set a routine with a simple phrase, such as Alexa, Good night and Alexa could turn off the TV and lights.
There are so many ways that this simple yet clever little device could simply and improve an older person or disabled person life.
I think I may just spend the night setting up routines of my own, I wonder if Alexa would put my Christmas Decorations away for me!!!
Care Wyvern has no affiliation with Amazon or Amazon Alexa products. The opinions expressed in this blog are expressly owned by the author.
29.12.2017