Keeping warm in the winter months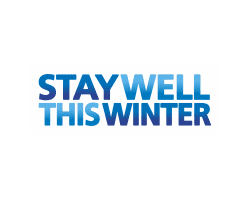 As the nights get darker and the temperature drops, it is important to think about staying warm and healthy, especially if you are more at risk. Keeping warm over the winter months can help prevent colds, Flu or more serious health conditions such as heart attack, pneumonia, heart attacks, and depression.
The chances of these problems are higher if you are vulnerable to cold-related illnesses because of one or more of the following:
you're over 65
you're on a low income (so can't afford heating)
you have a long-term health condition, such as heart, lung or kidney disease
you are disabled
*On average, there are around 25,000 excess winter deaths each year in England. There is strong evidence that some of these winter deaths are indeed 'extra' and are related to cold temperatures as well as infectious diseases such as flu.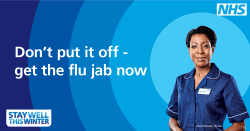 How to fight Flu
Flu is a highly infectious illness that can spread rapidly. You may be eligible for a free flu jab if you are at risk of complications from flu. You can find out if you are eligible for a Flu Jab with Stay Well
Keep your home warm
*If you have reduced mobility, are 65 or over, or have a health condition such as heart or lung disease, you should heat your home to at least 18C. It is a good idea to keep your bedroom at this temperature all night if you can. During the day, you may prefer your living room to be slightly warmer. Make sure you wear enough clothes to stay warm.
If you are under 65 and healthy and active, you can safely have your house cooler than 18C, if you're comfortable. You can also use a hot water bottle or electric blanket (but not both at the same time) to keep warm while you are in bed.
 Wear Warm clothes
Try to wear several thin layers , cotton, wool and fleece are particularly good at helping to keep you warm. If you have to go out then wear shoes with a good grip to help preventing you fall.

Eat well
It is essential to eat well in the winter, as food is an essential source of energy, which keeps your body warm. Drink hot drinks and eat hot meals, whilst trying to be active in your home. Care Wyvern carers can advise and support you to eat and drink well through the colder months. Ask them about the Bring it back Post cards
Keep your home efficient
Make sure you're receiving all the help that you're entitled to. Learn how to make your home more energy efficient, improve your heating, and keep up with your energy bills
*Source NHS Choices
04.11.2016