Recruitment at its best at Care Wyvern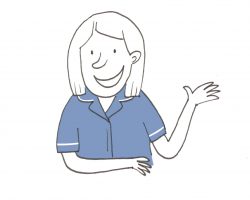 Today marks the start of a new career for SIX new Home care workers at Care Wyvern.
We would like to welcome Shareen,Chelsea, Grant, Jessica, Marcus and Nicky to the team. They have all completed a Four day induction covering
The Role of a Care Worker
Health & Safety
Duty of Care
Equality & Inclusion
Person Centred Support
Safeguarding
Understanding Medication
Moving & Positioning
First Aid Awareness
Reflective Practice
End of Life Care
Understanding Dementia
Food Safety, Nutrition & Hydration
Epilepsy
We are confident that they will make fabulous ambassadors for Care Wyvern. Unfortunately we were all so busy chatting I forgot to grab them for a group photo.
If you are interested in becoming a carer  why not call Emma today and she can tell you all about Care Wyvern and what we do to support our clienst in the community.
We are looking for a home care worker  superhero in the crowd. That one person who stands out and says I want to make a difference.Could you be that person?
Are you dedicated?
Are you patient?
Are you empathetic?
Are you reliable?
Do you say yes to all these things with your hand on your hips?
No two days will be the same even though many of your clients will be,and we want you to enjoy your time building a professional relationship with your clients,which is why we have set time slots with each client.
Call Emma today!
30.03.2017