Work 9 Pay 10!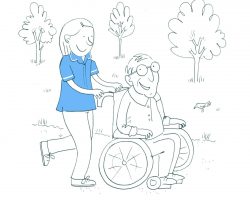 The launch of Care Wyvern's 'Work 9 Pay 10' incentive is well underway and gathering a lot of interest.
The initiative was the brainchild of Managing Director, Ru Newman who wanted his employees to benefit from an improved work/life balance, because whilst working in care is incredibly rewarding, it can also be demanding. This new way of working affords employees the opportunity to work 9 days in a fortnight, whilst still being paid for 10.
The need for new carers within the social care sector has been well documented, with the Government funding a national recruitment campaign. The BBC also made a Panorama programme entitled 'Crisis in Care', focussing on Care Services within Somerset including lack of funding and a shortage of carers. Care Wyvern's incentive has been devised to help combat this shortfall by attracting both new carers to the industry, and experienced carers back into the profession.
To qualify for their bonus day off, carers will have to work 9 days over a fortnight, comprising of 7 weekdays and 2 weekend days. This involves working either mornings or evenings, with shifts being 7am-2pm and 4pm-10pm. The shift patterns offer consistency whilst also creating a good work/life balance, ensuring the carer has 5 days off a fortnight. We believe we are the first employer in Somerset to offer staff the chance to work a little less without losing any income.
All staff at Care Wyvern are paid for their travel time, as well as their mileage, in addition to other great incentives such as training for a nationally recognised qualification, entry into a pension scheme and their birthday off every year. Every day in care is different, no two days are the same! One of our carers, David said "I considered care work because I feel that being present for another person, who is facing a demanding moment in her or his existence, is something very dignifying. By making a difference in someone else's life, we increase our own value as individuals and as members of our society." All of these great benefits make working in the Social Care industry a varied and rewarding career.
If you are interested in joining the team, or want to know more about this innovative new way of working, please contact Kayleigh by email on kayleigh@carewyvern.co.uk or call us on 01823 325554 for an informal chat.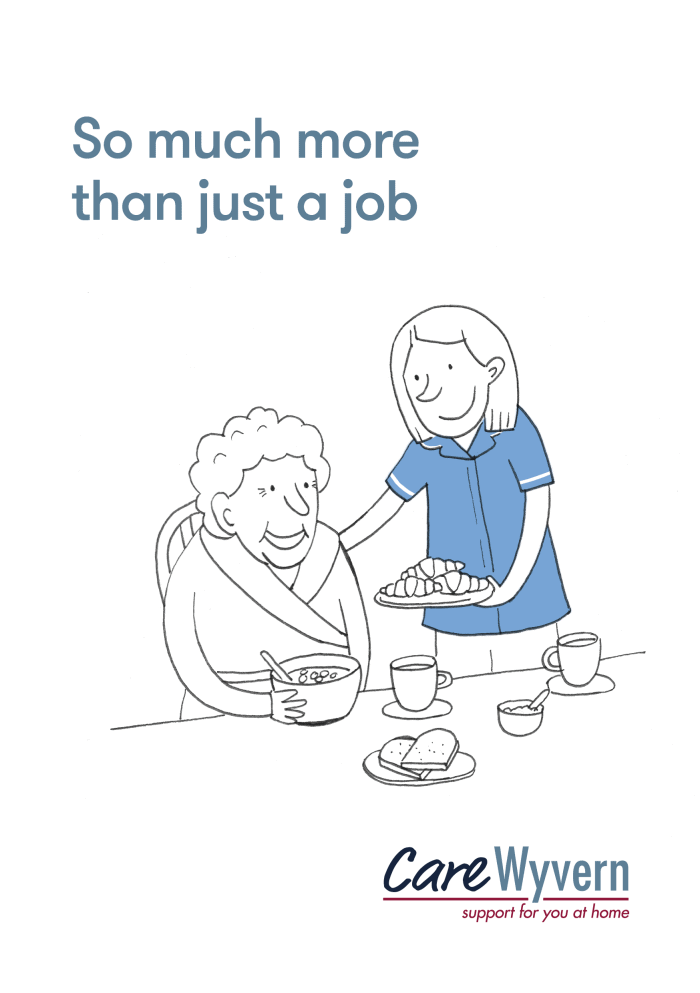 09.09.2019